Repair and spare parts service for Wecon trailers and bodies
Repair hotline. Basically, Wecon trailers and bodies – thanks to their solid construction – are characterised by a long service life and low maintenance requirements. If a repair is necessary, the download of technical details helps for a quick analysis. Call up the construction plan of your vehicle and order the required component online.
But a phone call or e-mail is also sufficient. As soon as it is clear where the fire is, Wecon's spare parts service takes off like the fire brigade. Stay cool. We organise that. Standard components are in stock. We produce steel spare parts on demand with laser support. We request everything else and forward it by express to the workshop of your choice.
Wecon service request
Mon–Thu 8-17,
Fri 8–14
+49 (0)2593 921-38
Wecon GmbH
An der Hansalinie 10
59387 Ascheberg
Order spare parts online
Switch to our service portal with one click and log in there (top right) with your access data.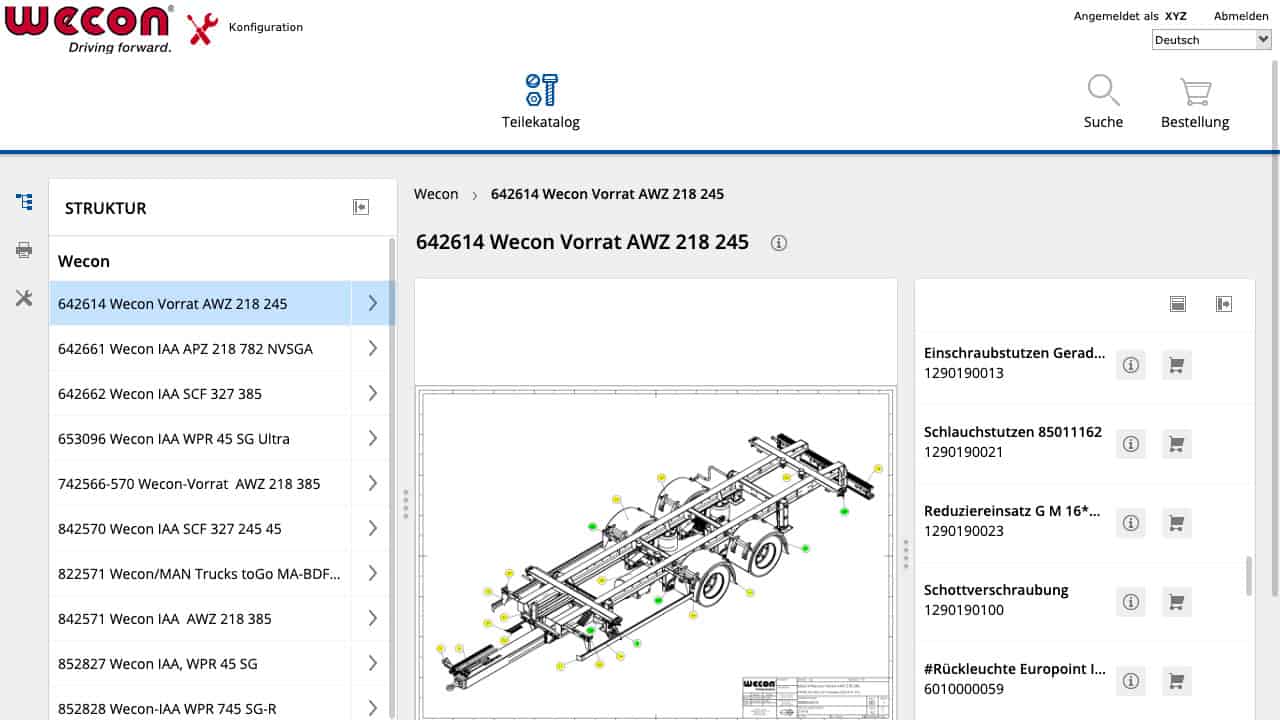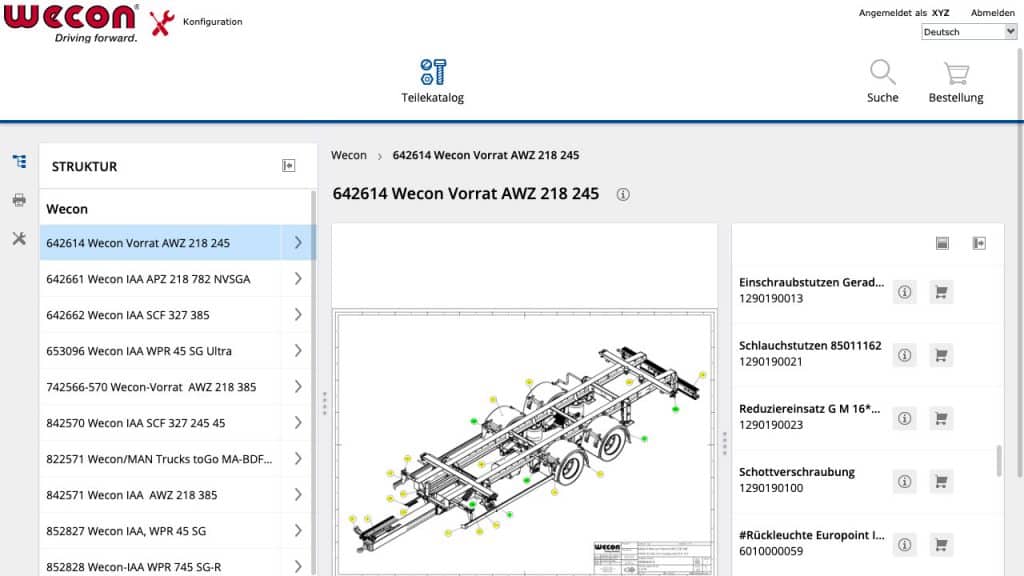 Repair and maintenance information
Switch to our service portal with one click and find the right information.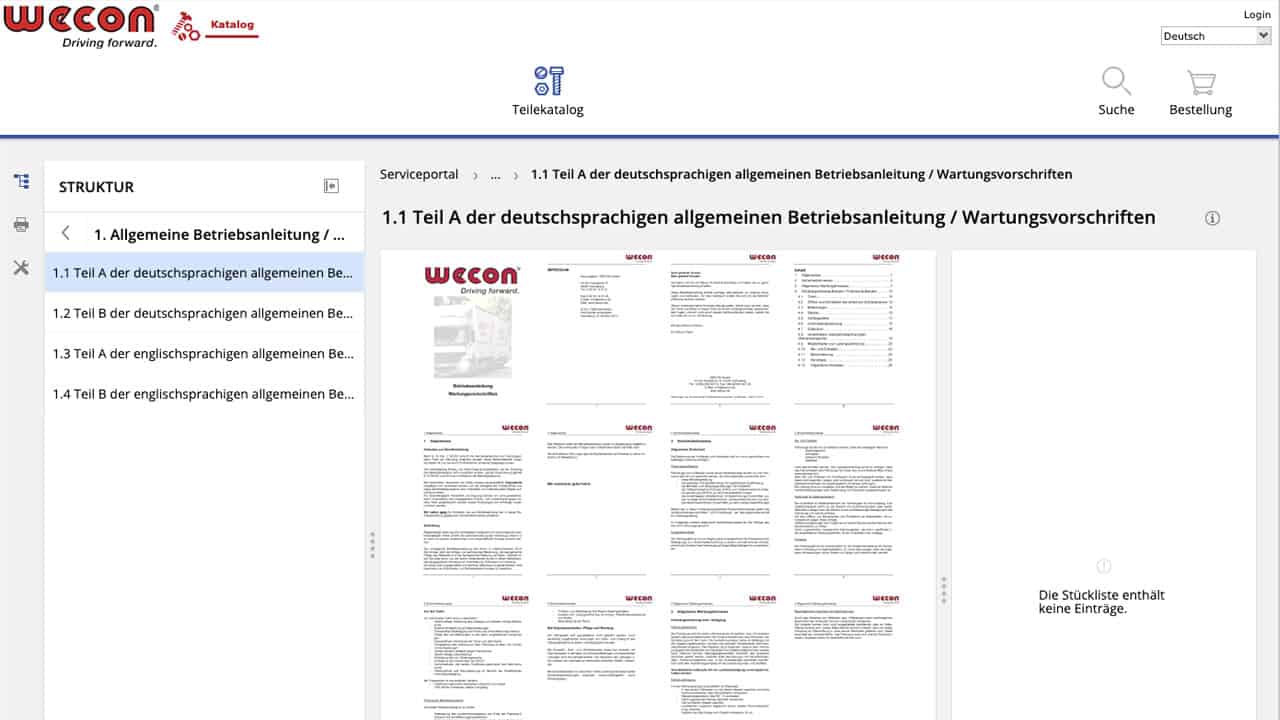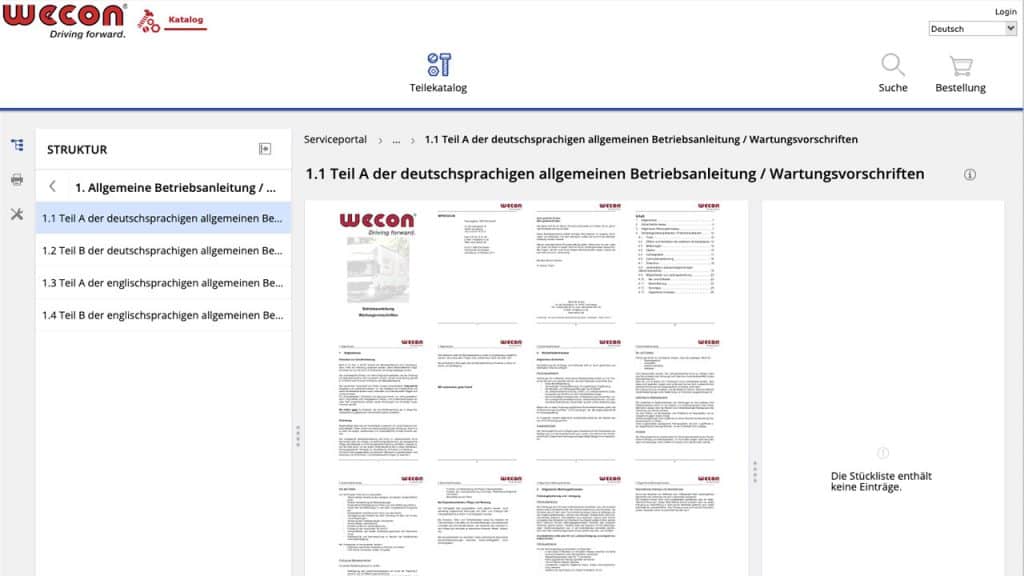 Advantages for freight forwarders and logisticians